Suzanne Lacy
Based in Los Angeles, Lacy is a pioneer of performance, socially engaged art and public practice, collaborating with wide-ranging communities across the globe to highlight issues of social justice. Her exhibition What Kind of City? A Manual for Social Change, images from which feature in issue 24 of the Manchester Review, will be on at the Whitworth from 26 November 2021 – 10 April 2022.
For more information on Lacy's exhibition at the Whitworth, please visit: https://www.whitworth.manchester.ac.uk/whats-on/exhibitions/upcomingexhibitions/suzannelacy/
Utopias
The images from our latest issue have been generously shared with us from the Whitworth's current Utopias exhibition. The exhibition crosses genres, media and timeframes to provide a playful and provocative framework for probing how Britain's literary and visual culture has perpetuated an idea of a utopian society that fosters nostalgic yearnings for a seemingly lost past. The exhibition is temporarily closed, but will reopen September 2020 – January 2021.
For more information on this and other exhibitions at the Whitworth, please visit: https://www.whitworth.manchester.ac.uk/whats-on/exhibitions/currentexhibitions/utopias/

Li Yuan-chia
In his lifetime, Li Yuan-chia (1929-1994) travelled from China, to Taiwan, Bologna and London but found his home in a house that he bought in 1972 from Winifred Nicholson in Banks at the far north of Cumbria on Hadrian's Wall. Now regarded as China's first conceptual artist, Li Yuan-chia made this house into the LYC Museum and Art Gallery – a place for showing innovative art alongside children's workshops and his own experimental work. Li Yuan-chia's art encompasses sculpture, painting and poetry but the focus of this exhibition is photography. A group of Li's lyrical hand coloured photographs of himself, his sculpture and garden at Banks is shown alongside the artist's own collection of film cameras. Mostly set in the quiet of autumn and winter, these photographs convey a melancholy beauty from the last years of the artist's life.
Elizabeth Price
Elizabeth Price was born in Bradford, Yorkshire in 1966. She grew up in Luton, Bedfordshire and attended Putteridge Comprehensive Secondary School. She studied at the Ruskin School of Art, Oxford and the Royal College of Art, London. In 2012 she won the Turner Prize for her solo exhibition, 'Here', at the BALTIC Centre for Contemporary Art, Gateshead. Price makes immersive video installations, which feature diverse historical materials including film and video footage, archival documents, plans and photographs and popular music. Her works are painstakingly produced, often taking over a year to complete, and she regularly revisits older pieces, creating new and updated versions. She punctuates the visual material on the screen with bold, graphic interventions. Texts and slogans recall the aesthetics of advertising as well as political propaganda and combine corporate and academic theories of the world, to create a strange ritualistic undertone. Aural motifs are created from the music and rhythm of finger clicks, claps, percussion and samples of vocal harmonies.
Pedro Lacerda
Pedro Lacerda (1988) is a Chilean-Brazilian filmmaker and video artist. His works have been screened at the FILE Festival (São Paulo), Santiago International Film Festival (Santiago de Chile), Images Festival (Toronto), WRO Media Art Biennale (Wroclaw), NYC Indie Film Festival (New York) and at the Museum of Visual Arts MAVI (Santiago de Chile), among others. He has participated in group exhibitions as well as film and art festivals in Chile, Brazil, Bolivia, Colombia, the United States, Andorra, Germany, France, Poland and the UK. In 2013 he was selected to attend the Locarno Summer Academy at the 66º Festival del film Locarno. Since 2016, he has been developing his first video-installation, which maps musical representation under the urban landscapes of the cities of Prague, Berlin, Bogotá, Paraty and Brussels. He lives and works in Cologne, Germany.
Gabriel Altrows
Gabriel Altrows is a Graphic Designer, Artist, and Illustrator based in Toronto, Canada. Working in digital and analogue mediums, his work is diverse in both content and execution. Active in the local music and art communities, his work finds its way into multiple spaces: from galleries to watering holes. He spends most of his time making things that he thinks look or sound interesting, and collaborating where and when he can with other creatives. More of his work can be found at www.gabrielaltrows.com.
Issue 18
The editors thank the following publications for permission to use images and illustrations. See Omenana a tri-monthly online magazine featuring speculative fiction writers from across Africa and the African diaspora, and Jalada Africa, a quarterly pan-African writer's collective. Finally thanks to the graphic novel company Comic Republic for permission to use artwork from their comics. Thanks also to Dilman Dila for use of visuals from his film Her Broken Shadow.
William Black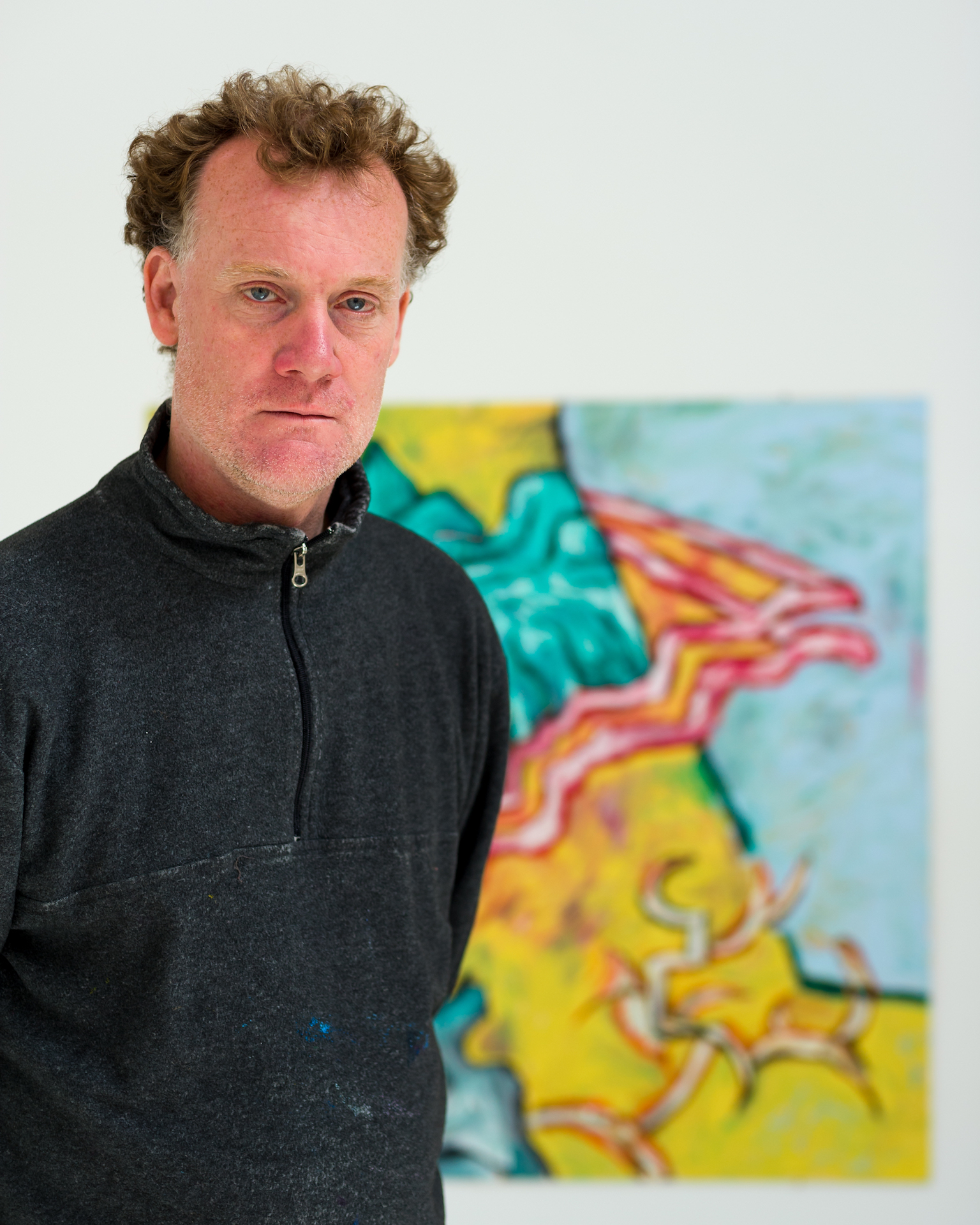 William Black was born in Lambeth, London in 1968. He studied Landscape Architecture and Human Ecology, before studying Fine Art and Central St Martins in 2000. He has exhibited work in Norwich, Izmir, Istanbul, and Los Angeles. "I think my first interest is to extend the tradition of landscape painting, but in a way that reflects the contemporary world, the electron microscope, advertising typeface, graffiti, the new architectural traditions, the industrial landscape photography of Edward Burtynsky, [and] the contemporary existence of ecological issues. […] Above all I am trying to create an atmosphere of displacement, familiar objects placed in unfamiliar circumstances. A snooker table, a park, bridges, industrial artefacts, but distorted and displaced as if by powerful natural processes, or the unintended effect of human actions such as climate change[.]" William currently lives and works in Norwich. William supplied the art work for issue 17.
Aliyah Hussain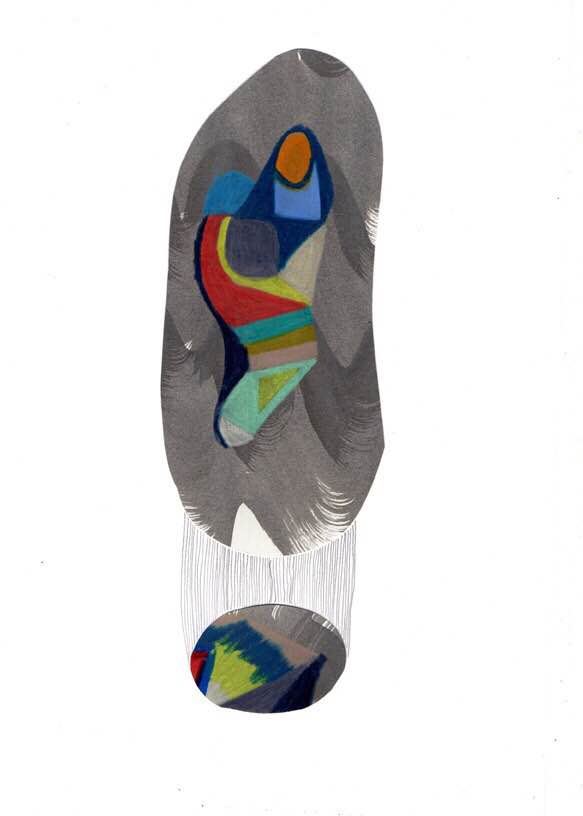 Aliyah Hussain is a visual artist and maker, her practice encompasses performance, photography, painting, printmaking, collage, sound and costume. She experiments with the performative and technical aspects of different media to create works that reference futurist narratives, utopian visions and ritualistic practices embedded in the everyday. Based at Islington Mill in Salford since completing a degree at MMU in Interactive Arts in 2009; Aliyah has shown work both nationally and internationally including, New York, Barcelona and London. Aliyah supplied the art work for issue 16.
Andy Broadey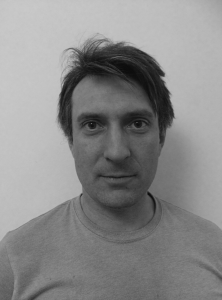 Andy Broadey is a Manchester-based artist who produces photo-series addressing the post-communist condition and examines conventions of gallery display. He has previously exhibited in Amsterdam, Sofia, London, Manchester, Leeds, Birmingham and Sheffield. He is a member of the art collectives Levenshulme Contemporary Art Centre and @.ac. His writing has been published by the Finnish Academy of Fine Arts, and he also writes for Corridor 8. Andy supplied the art work for issue 15.
David Summers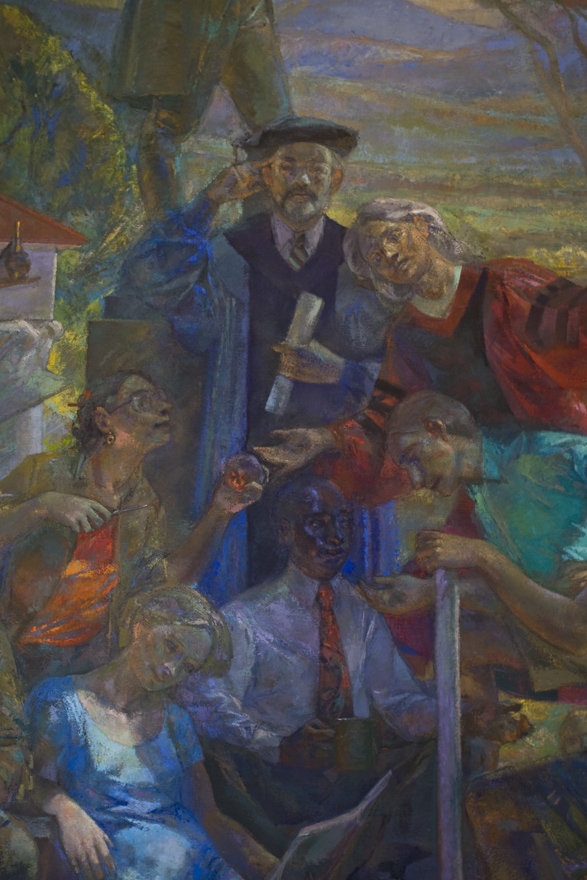 David Summers is the William R. Kenan, Jr. Professor of Art Theory and Italian Renaissance Art at the University of Virginia. He holds a B.A. from Brown University (1963) and a Ph.D. from Yale University (1969). He taught at Bryn Mawr College and the University of Pittsburgh before accepting an appointment to the Center for Advanced Studies at the University of Virginia in 1981. In 1984, he was appointed William R. Kenan, Jr. Professor of the History of Art. His books include Michelangelo and the Language of Art (1981), The Judgment of Sense: Renaissance Naturalism and the Rise of Aesthetics (1987), Real Spaces. World Art History and the Rise of Western Modernism (2003); and Vision, Reflection and Desire in Western Painting (2007). David supplied the art work for issue 14.
Debbie Goldsmith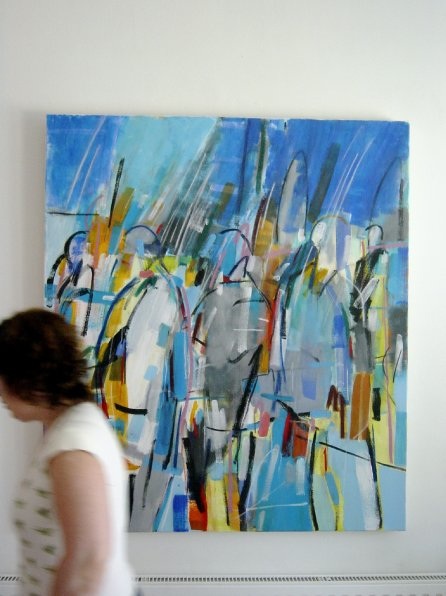 Debbie Goldsmith (b. 1969) graduated in Fine Art from Coventry polytechnic in 1991, she is an artist based in Cheshire and is also a Curator for Early Years and Families at Tate Liverpool. Her paintings are a vibrant mix of drawing, mark making and painterly abstraction, using her surroundings to inform her paintings. She exhibits regularly, works to commission and has work in both public and private collections. Debbie supplied the art work for issue 13.
Sumuyya Khader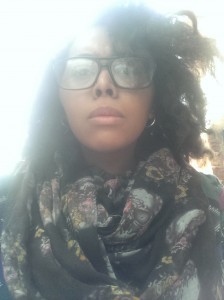 Sumuyya Khader (b.1988) Liverpool artist graduated from Liverpool Hope University in 2013. Current artist in residence at Metal Liverpool. "The aim of my current practice is based upon the examination of the landscape beginning to investigate the idea of meeting points and interactions within a space. Delving further into the idea of place and the creation of an environment. How can these points of interaction be deconstructed and re assembled to create a new environment that we have not encountered before?" Sumuyya supplied the art work for issue 12.
Mary Griffiths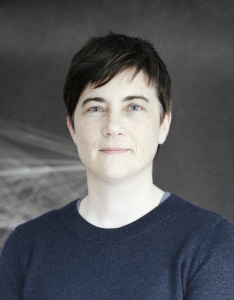 Mary Griffiths (b. 1965) lives in Manchester and graduated from the MA Fine Art at Manchester School of Art in 2009. Griffiths is also Curator of Modern and Contemporary Art at the Whitworth Art Gallery, Manchester, where she has been in post since 2000. Recent exhibitions include: Some Recent Examples, Manchester (2013); Cabedal, Plataforma Revolver, Lisbon (2012); Fathom (2012), Bureau, Manchester (one-person show); Memory of a Hope, Ceri Hand Gallery, Liverpool; Workhouse, The Hive, Manchester (2011); MA Show, Holden Gallery, Manchester School of Art; This and That, Triple Base Gallery, San Francisco, USA; Four Artists from the Manchester School of Art, FAFA Gallery, Finnish Academy of Fine Arts, Helsinki, Finland (2009); Jerwood Drawing Prize 2008, Jerwood Space, London and touring UK (2008-09). Her book, Pictures of War, was published by Carcanet in 2009. Mary Griffiths is represented by Bureau, Manchester. Mary supplied the art work for issue 11.