John McAuliffe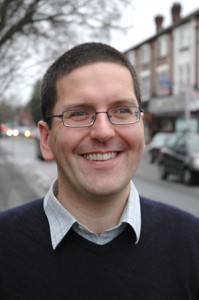 John McAuliffe was born in Ireland 1973. He grew up in Kerry and studied English in Galway. He won the RTE Poet of the Future Award in 2000 and has published four books with The Gallery Press. His first collection, A Better Life (2002) received a bursary from the Irish Arts Council and was shortlisted for a Forward Prize. His second book Next Door was published in 2007. Of All Places was a Poetry Book Society Recommendation for Autumn 2011 and and The Way In (2015) was joint winner of the 2016 Michael Hartnett Award.
His poems have appeared in the Guardian, Irish Times and many literary journals. He also reviews poetry and contemporary literature for a wide range of newspapers and journals and, since January 2013, writes a monthly poetry review column for The Irish Times. He directed Ireland's biggest poetry festival Poetry Now at Dun Laoghaire until 2007. He founded and, for its first three years, co-ordinated and chaired the Irish Times Poetry Now Award.
He previously taught at a number of Irish universities and was Visiting Heimbold Chair in Irish Studies at Villanova University in 2010.With Ian McGuire, he founded the Centre for New Writing in 2007. They founded and co-edit The Manchester Review, and he also runs the online poetry digest, The Page.
Lucy Burns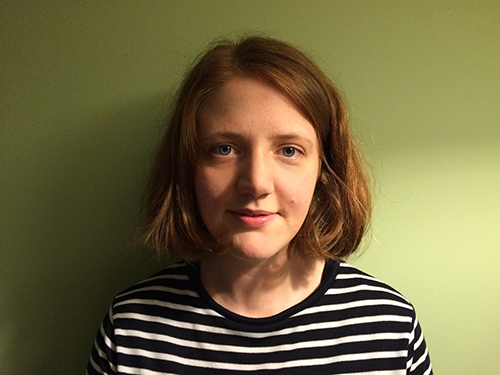 Lucy Burns is a PhD student at the University of Manchester, researching Black Mountain College and post-war American poetry. She was a volunteer at the Aldeburgh Poetry Festival between 2012 and 2015. Lucy joined the Review in September 2015 and helped to redesign the site in January 2016.
Previous Editors:
Geoff Ryman
Geoff Ryman is a Canadian living in the UK. He received a Leverhulme International Academic Fellowship for 2016 that paid for him to interview 100 African writers of speculative fiction. He is writing up the 100 interviews step by step and publishing them on the Strange Horizons website. His own fiction has won many awards from the Arthur C Clarke Award (twice) to the British Science Fiction Award (three times, including his non fictions series 100 African Writers of SFF), the Canadian Sunburst Award (twice) and many others including the Philip K Dick Award, the James Tiptree Award and the Nebula Award for best novelet. Until September 2017 he remains a Senior Lecturer at the University of Manchester, teaching creative writing. He does administrative work for the African Speculative Fiction Society and the Nommo Awards for Speculative Fiction by Africans, which he helped develop. Geoff guest edited issue 18, '21 Today: The Rise of African Speculative Fiction.'
Ian McGuire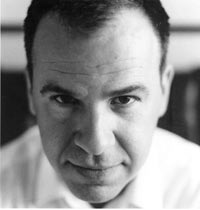 Ian McGuire has been at The University of Manchester since 1996, initially as a lecturer in American Literature and more recently as a lecturer in Creative Writing. He now co-directs the Centre for New Writing.
His first novel – the contemporary campus novel Incredible Bodies – was published by Bloomsbury in March 2006, and was described as "hugely entertaining" and "a 21st century Lucky Jim" by The Times. The Sunday Times found it "very funny and disconcertingly sad", while John Mullan in The New Statesman noted that Incredible Bodies – a "refreshingly low-minded campus novel" – was evidence that the genre had plenty of misanthropic life in it. His second novel The North Water was published in 2016.
He has written and published on Whitman, Melville and Howells, and is particularly interested in the American realist tradition from the 1880s to the present day. He has also published short stories in The Paris Review, The Chicago Review and elsewhere. Ian edited the Review until January 2016.
Valerie O'Riordan
Valerie O'Riordan was born in Ireland in 1980. She received her BA in English Literature and Philosophy from Trinity College, Dublin, in 2002, and, after several years employment in television and film post-production, her MA in Creative Writing with Distinction from the University of Manchester, in 2010.
She is currently completing her Creative Writing PhD, researching short story cycles in the context of time, identity and narrativity, supervised by Dr Ian McGuire and Dr Kaye Mitchell. She was the 2010 recipient of the Bristol Short Story Prize and has three times been shortlisted for the Bridport Prize for flash fiction. Her chapbook, Enough, was published in 2012 by Gumbo Press. Her fiction has appeared in Fugue and Sou'wester. She co-edits the book review website, Bookmunch. She edited the Review between 2012 and 2015.
Jodie Kim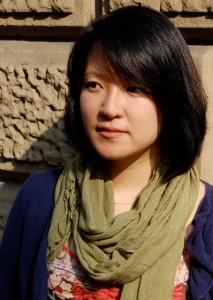 Jodie Kim was born in Seoul, Korea and moved to America when she was seven years old. She received her BA in English and Studio Art from The University of North Carolina at Chapel Hill in 2010 and her MA in Creative Writing with Distinction from the University of Manchester in 2011.
Her PhD was on minority voices in contemporary literature of the American South. She was supervised by Dr. Geoff Ryman and Dr. Ian McGuire from the Centre for New Writing, and Dr. Michael P. Bibler from Northumbria University. She was the recipient of the Centre for New Writing Fellowship as well as the Widening Participation Fellowship. Jodie led the redesign of this site in 2012 and provided the photos for MR9.
Nathaniel Ogle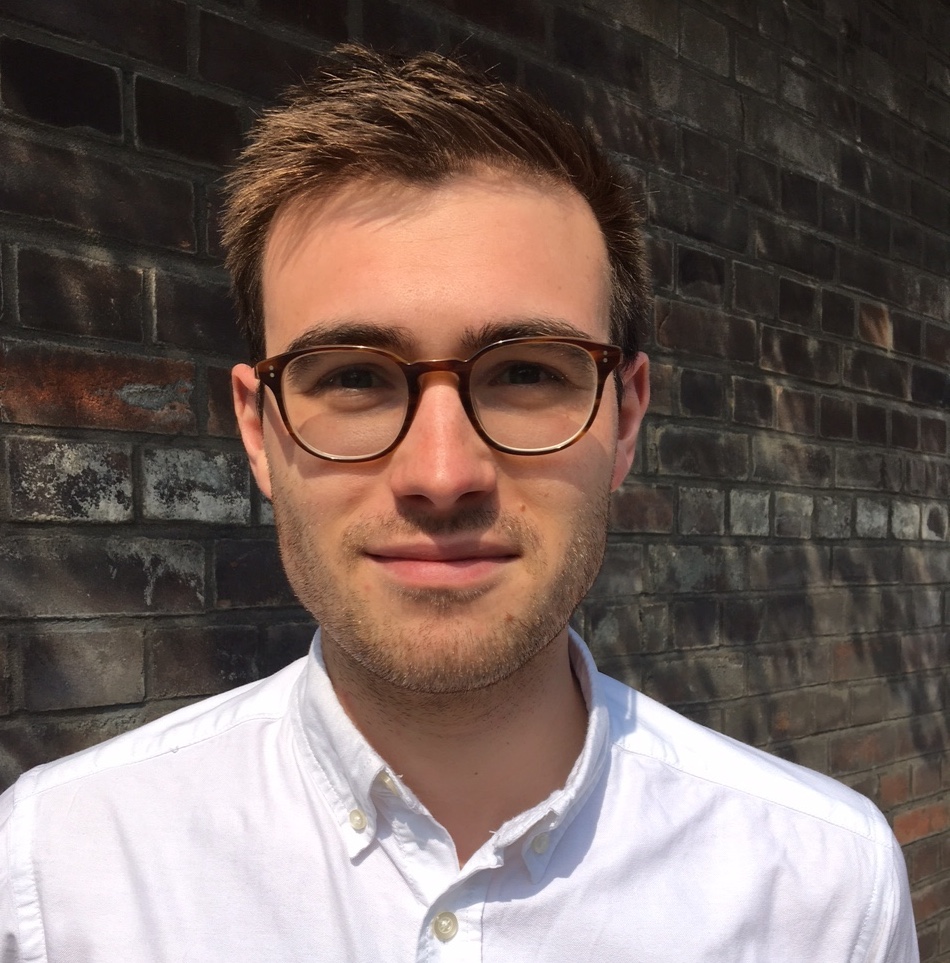 Nathaniel Ogle was born in the 90's and raised in Darlington, County Durham. He studies on the PhD programme at the University of Manchester's Centre for New Writing under the supervision of M.J. Hyland. You can find his fiction in The Stockholm Review of Literature, his poetry in Black&BLUE. He lives precariously in London. Nathaniel was a contributing editor for issue 16.