Manchester International Film Festival (MANIFF) – Days 6, 7 & 8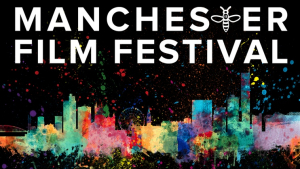 In the last of our short series of reviews from this year's Manchester International Film Festival, we skip merrily from Japan to China, then head on to France and Brazil, before finally ending up in New Orleans.
We begin with a late night showing of Kinji Fukasaku's 2001 classic Battle Royale, a furious and bloody dystopian thriller in which a group of unruly schoolkids are deposited on an island to fight for their lives, overseen by that great stone-faced god of Japanese cinema, Takeshi Kitano. Whilst aspects of the film now seem curious (it's got all the hallmarks of a TV show and yet it isn't 'televised' to the populace at home, they just find out the winner), the violence and the worrying satirical bite remain firmly in place.
Saturday begins with another classic, albeit of an altogether different stripe – Battle Royale is a blast, no doubt, but Ang Lee's Crouching Tiger, Hidden Dragon is like a royal visit. As with BR, it's a couple of decades old, but it retains its majestic hold over the audience – from the quite literally soaring fight scenes (up walls and over rooftops, tip toeing over lakes, dancing atop trees) to the Pulp Fiction-esque narrative diversions (the whole middle third taking place in a desert, miles from the action of the plot), the quietly brooding love that simmers between the leads (Chow Yun-Fat and Michelle Yeoh) and, of course, the ferocity of Zhang Ziyi. Crouching Tiger might well be Ang Lee's best film (although honourable mention must go to The Ice Storm, another beauty that has aged well).
Speaking of beauties, it's always great to see a film you know little about and find yourself transported. Writer-director Jeremy Laval's NOISE concerns a deaf man, Vincent, played by Guillaume Duhesme, who finds he can hear the thoughts of others (not the blessing you might think it is). Drawn into a mystery by Alice (played by Anne Hathaway-a-like Bérangère Mc Neese), the receptionist in his cynical doctor's office, Vincent finds himself spying on a gang of thugs who may or may not have made off with Alice's sister. Like Parasite, NOISE is a film that continues to twist as it makes throughout its 105 minute running time – and its climax recalls nothing quite so much as that of Stephen King's Firestarter (when Drew Barrymore's dad, David Keith, just had to 'push' the bad guys to get then to do what he needed them to…).
After scaling the dizzy heights with Crouching Tiger and NOISE, we were due a dog, and that came in the shape of Brazilian film director Bruno Bini's Loop. Not to be confused with the inestimably superior Looper, although both are time travel capers. There the similarity ends. Daniel, a student of time travel, opens his eyes to find his girlfriend breathing her last and a man, whose face we never see, telling him to get there earlier. Daniel puts his all into researching time travel (there must be way, right?) and studying the serial killer (known as the Mailman!) who killed his girlfriend. We'll say nothing further beyond suggesting that you could probably map out every twist and turn just from the scant details we've given you here.
We end our festival with Michael Murphy's New Orleans documentary, Up From the Streets. If you've seen any of David Simon's Treme, you'll have a good idea what to expect here: marches through the streets of New Orleans featuring gospel singers and Native Americans, shots of people eating gumbo, lots and lots of bands playing in (for the most part) seedy clubs and run down dives once frequented by the likes of Louis Armstrong, Aretha Franklin, Ray Charles and Jelly Roll Morton, patched together with a rag bag history of jazz, the Civil Rights movement and Hurricane Katrina, amongst fifty or sixty other things. It's not entirely successful (and does, at times, feel like it was constructed by a group of musicians in a bar at last orders, everyone hollering to include Dr John, and Professor Longhair and Buddy Bolden and… the list goes on and on). And yet, for all that, there is enough joy and enough great music to (just about) keep your toes tapping throughout.
Before we bow out of our Festival coverage we must make honourable mention of the vast array of films we were excited by that we didn't get a chance to see – any of the Maxine Peake shorts, the Ben Whishaw short, the Alice Lowe short 'Innocence', Tim Burgess in 'The Bookshop', the Billie Holliday documentary, the AI doc Machine… so many films and not enough hours in the day. Maybe next year we'll take the week off work, clone ourselves and watch everything…
by Peter Wild