Manchester International Film Festival (MANIFF) – Days 3, 4 & 5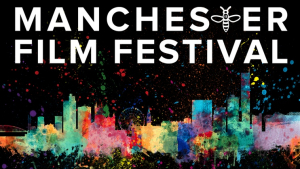 In the second of a short series of reviews from this year's Manchester International Film Festival, we hopscotch our way through Christopher Nolan's Memento, Roy's World, a documentary about the author Barry Gifford, a pair of directorial debuts separated by a couple of decades: Alejandro González Iñárritu's Amores Perros from 2000, and Inbetweener Simon Bird's Days of the Bagnold Summer from… now.
We have been to the beating heart of this year's Manchester International Film Festival and it is Days of the Bagnold Summer. Yes, we've seen some great movies – yes, we've even rewatched some great movies on the big screen – but if there is an award for best new film that we've seen: Days of the Bagnold Summer bags the gong hands down. It's sad and lovely, charming and sweet, it's the directorial debut of Inbetweener Simon Bird, it stars Nick Cave's son Earl Cave, it has a soundtrack by Belle & Sebastian and it's based on the graphic novel by Joff Winterhart which was already a pretty damn great graphic novel.
The greatness of Days of the Bagnold Summer in no way disparages the other great films on offer. We saw Roy's World, a documentary about Barry Gifford, author of the Sailor and Lula stories that David Lynch turned into Wild at Heart (among a great many other books), which centres on a clutch of autobiographical stories that Gifford wrote about his boyhood in Chicago. Via stock footage, family photographs and animation, we hear Gifford himself talking about his father and his mother, and their rocky marriage, as well as the likes of Willem Dafoe, Lili Taylor and Matt Dillon read from the stories themselves (against a backdrop of animation that recalls nothing so much as the excellent Kurt Cobain doc, Montage of Heck).
And yes, we've rewatched some excellent films, some films that we loved on their first release, films that we watched in the late lamented Cornerhouse, films that are always good to rewatch on a big screen: we're talking Christopher Nolan's second film, Memento (lots of people prefer his debut, Following, but I think Memento stands as his best film to date – yes, better than Inception, better than the overblown Dark Knights, better even than Dunkirk), which sees Guy Pierce as the man who adorns his body in notes a la Ray Bradbury's Illustrated Man and can only remember fifteen minutes at a time – fifteen minute segments that we, the audience, watch in reverse order – which sounds mightily complicated but surprisingly isn't; and Alejandro González Iñárritu's Amores Perros, which remains as scalding and vital as it did back in 2000, with its looped, nonlinear Pulp Fiction-esque tales of dog fighting, luxury models and trampy hitmen. It's especially interesting to rewatch Amores Perros with an eye on what Iñárritu did next: 21 Grams, Babel, Birdman and The Revenant – the formal invention, the beautiful savagery, the interleaving characters and narratives, the audaciousness of the film making… It was all there from the start.
Ah, but Days of the Bagnold Summer, though. What makes it the beating heart of the festival? Is it Monica Dolan, whose nervous, fretful performance as Sue, single mother of Daniel (Earl Cave) holds our eyes whenever she is on screen? Is it the small tragedies (Sue on the phone calling oily lothario Duncan, played by Rob Brydon) or the even smaller triumphs (Daniel fronting a band composed of children)? Undoubtedly the Belle & Sebastian score – which combines their own ever so delicate warblings counterpointed with the rawest of raging guitar noise – contributes an edge to the pacing. But I think, more than anything else, it's the writing and the direction: Bird and his screenwriter Lisa Owens have taken the source material and added and pruned and twisted and tweaked and fashioned a film that stands apart from the book without doing it a disservice (and I suspect anyone who heads in the direction of Joff Winterhart's version will be equally delighted). All told, Days of the Bagnold Summer feels like a film that people will love, clutch to their bosoms, rewatch and urge on other people. If you get a chance to see it, make a beeline.
Coming soon: Crouching Tiger, Hidden Dragon, Loop, Noise, animated shorts and a documentary about Billie Holliday.
by Peter Wild