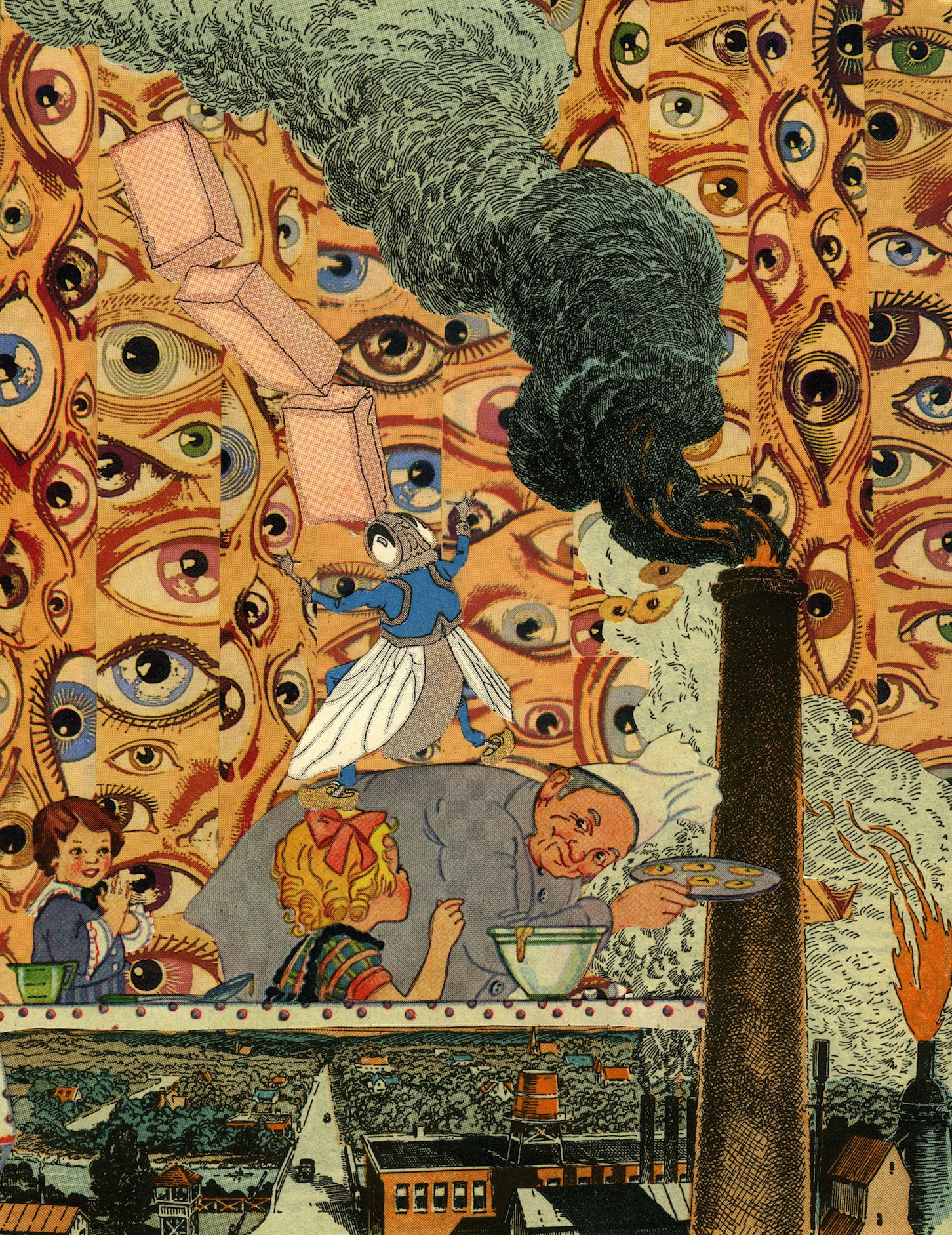 Photomontage as a private letter
This is not for you.
You that pinned me from my tall flight
to be sequinned on a white wall.
I was meant for a quiet and married man
working in the Metallwerkstatt.
The man who had to leave.
What delicacy it took to forge me, cleaved
with razor blades; cleaved
with blots of gum
to hold a figure above the earth, ripped
with a dog tongue,
fashioning a diamond as big as the Blitz
into the head of a politician.
Am I what he thinks of?
All manner of mod-cons dress me in a gloss
of the New Woman.
I hope he did not see this
before he had to cut and go. My face
is a blue logo slit in two; my hand
a grotesque heft of lipstick. I cannot sign my name.
There might be a fingerprint somewhere here to trace.
We must be clear, make sense with less—
if we are to be apart. All is only this.
To make one picture from a file of two hundred pictures is a good start.